Hydbond™️
Regular price
Sale price
$42.00 USD
Unit price
per
Sale
Sold out
Introducing our all new laser engraved hydbonded' leather patches, where quality, authenticity, and permanent bond matters. 

Made from some of the highest quality leather hides on the market, these 100% veg tanned leather patches are currently offered in two colors; Limousin Brown & Jersey Tan. Matched with our proven Hydbond adhesive, we can assure you these patches will endure any condition they are exposed to without bonding issues. To preserve the beautiful natural color of these patches, we spray every patch with a flexible water resistant sealer. Both colors will be offered in a 3-4oz for customers with a single platen hat press and 5-6oz for customers with a dual platen heat press.
          First things first, we are
fully
capable
of working with any file type you upload and converting it to work with our laser as long as it's of good quality and not too pixelated. We can assure you that we will do our absolute best with the professional skills we have to turn your artwork into a high quality file that will create a beautiful patch.
*artwork adjustments may have an additional $20 fee
MOST IMPORTANT REQUIREMENT
****Please make sure to upload your artwork with only 2 colors. BLACK( #00000) as the engraved image and WHITE (#ffffff) as the background.****
(more on this below)
MAKING IT EASIER ON US & AVOIDING ADDITIONAL FEES
To understand some basic lasering artwork requirements, take note of two very important things to consider when drawing up a design on your graphic program, using an app to create your file, or simply uploading a logo.
1. HIGH RESOLUTION FILES WORK BEST
          High quality files work the absolute best with our laser and produce the best results. Lasers will print your artwork out in the quality it came in. We can only help it out so much if we trace a non-vector file (Raster) into a vector file if needed, but it may lose detail. So your artwork should always be uploaded as a Vector file such as an .eps, .ai, .svg , .pdf *if possible.
2. BLACK AND WHITE ARTWORK
          Your artwork should be in black and white when uploading your file. Black is the part that will be engraved and white will be left blank as unmarked material. So be sure to keep that in mind when designing because it can make all the difference in the world when lasering your piece. 
ARTWORK PROOFS
With custom orders, we will always email you a proof of your artwork before we start our manufacturing process. Receiving your verification and satisfaction with your design is our number one priority with custom orders.
OTHER ARTWORK REQUIREMENTS
Spelling must be correct, we will etch or engrave your spelling exactly how it is
Artwork should be at least 300px/3in in size, this makes it easier for us to make changes or adjustments to the quality of your design.
Again, Please make sure to upload your artwork with only 2 colors. BLACK(#00000) as the engraved image and WHITE(#ffffff) as the background.
Do not hesitate to reach out if you have any other questions!
Share
Heat press Instructions

Download our instructions here!
View full details
Passed expectations!!!
Was not ready to dive into a company that made patches that sported their own sticky back, but I didn't have much luck with leatherette on Amazon. So I bit the bullet and ordered some leather patches with Hydbond. I had a small hiccup (user error) while working with them but great customer service from Noah made things so simple! I followed his press directions (not the application of the bond, but to apply the patch) and they patch is NOT coming off 😂 turned out beautiful! Leather is gorgeous and patch was great. Made my husband a hat and plan to make more! I always share the Hydbond name now. A++++
Excellent Work!
Have tried a few other patch makers looking for just the right supplier --- finally found it. Great adhesive and great laser work. Just ordered more!
The Best!!
We love Hydbond leather patches! So easy to apply and the customer was extremely happy! We are a repeat customer and have never been disappointed! Thanks Hydbond!
AMAZING. ORDERING AGAIN AS WE SPEAK
AMAZING PRODUCT. The patch was very detailed and the quality is great. THANKS AGAIN AND HOPING TO CONTINUE THIS JOURNEY.
Leather patches
Quality and adhesion is on another level, A++. Customer support is great!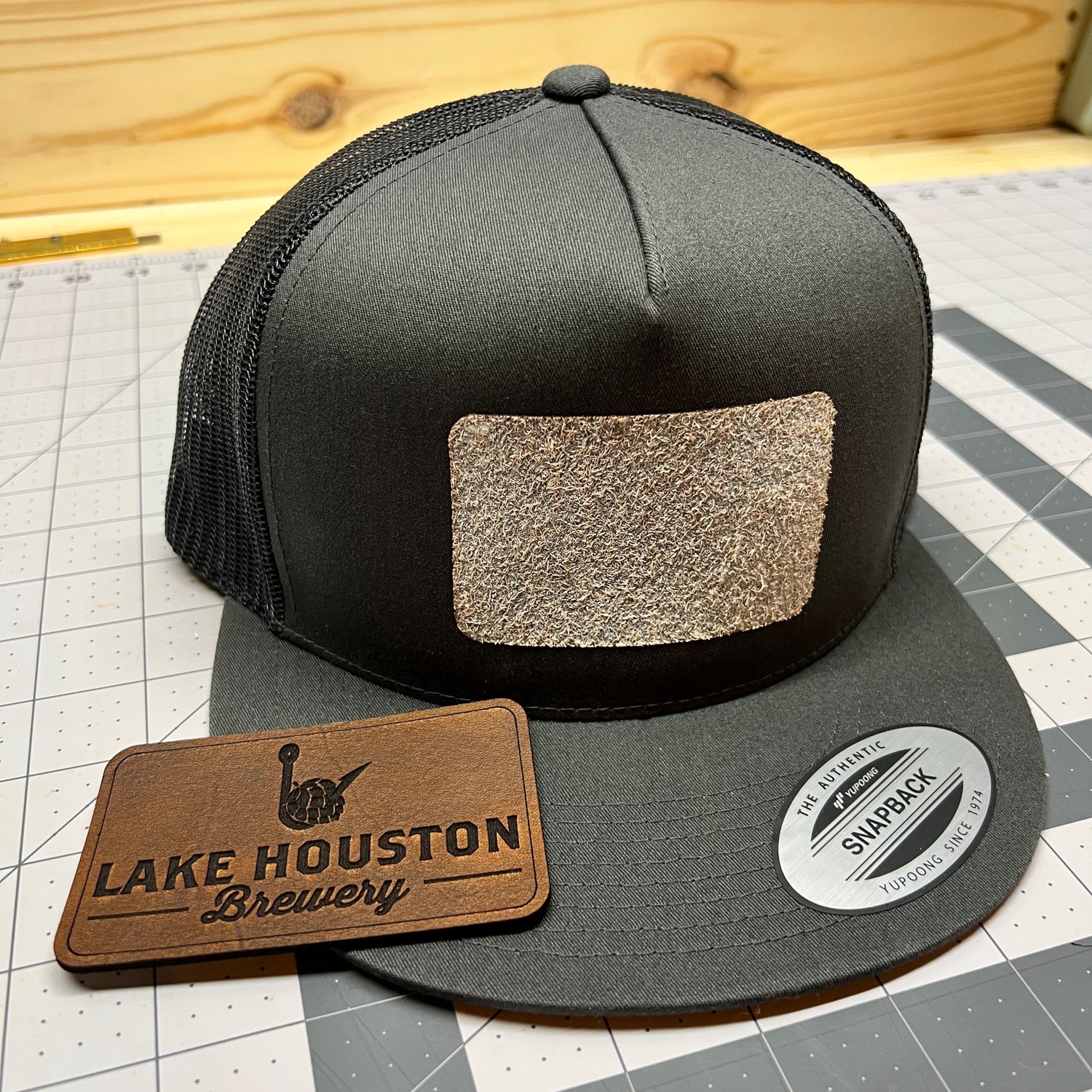 When we say bond, we mean it.
Please consider a pair of pliers if you try to remove a patch. You may also want to make a new one..